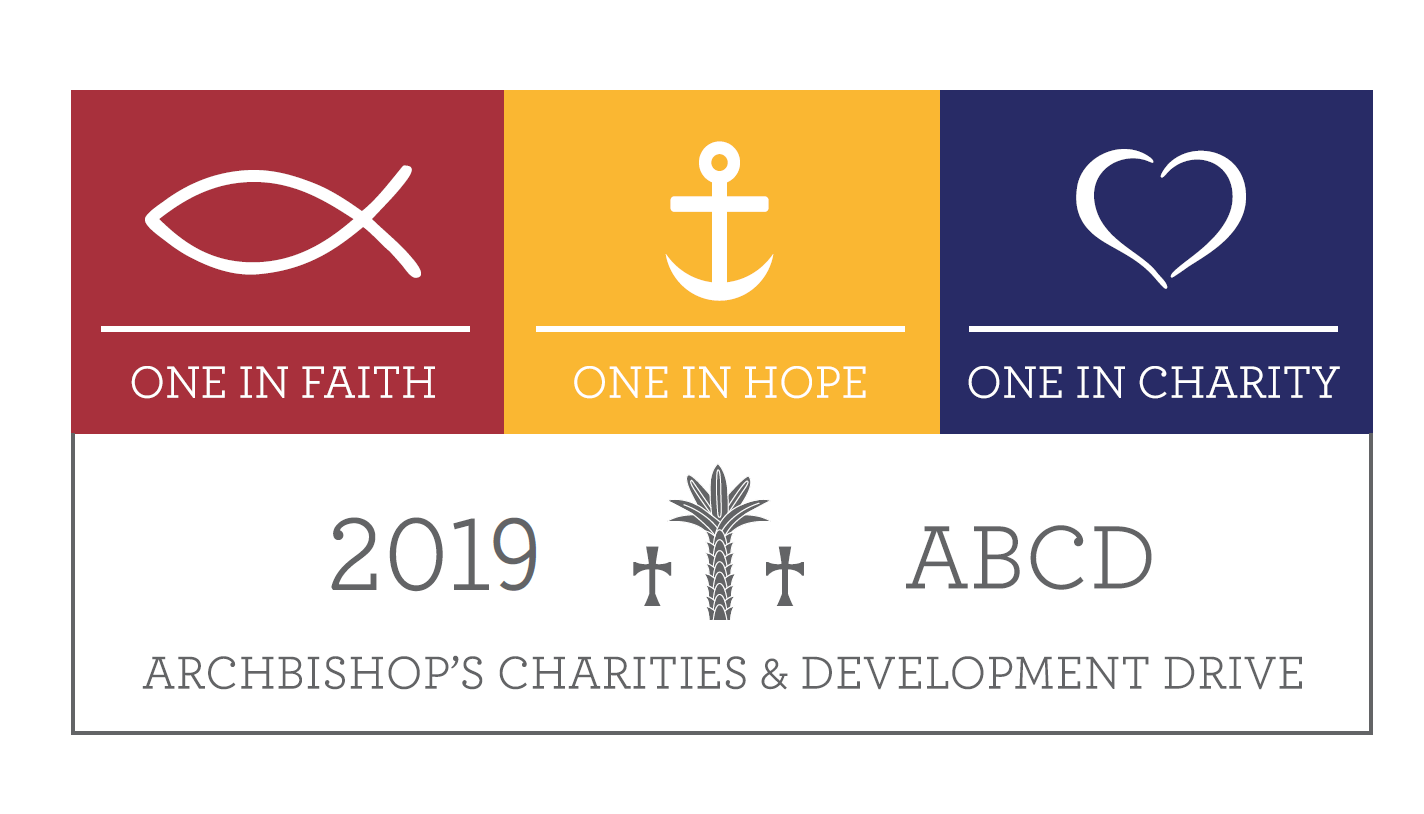 Dear Brothers and Sisters in Christ:
Follow Him and change your life. The message of Jesus is clear. When He says those words, "change your life," He is asking you to make a profound change in your whole life. To do that, first, we must listen to the Gospel and learn who Jesus is. And only once we begin to know Him, can we choose to follow Him and to help Him help others. That's what it means to be a disciple.
There are many aspects of His life that help us to understand how we must change to be more like Jesus. He calls us to lift up the poor, to cherish and love them; to fight injustices; to spread the Good News; and to share all the goods of God's creation so that they are not kept only by a few. And while we cannot change our life in one day, we can take the steps to follow Him every day to become better disciples.
I write to you today to suggest one meaningful way for us to follow Jesus by making a gift of hope through the Archbishop's Charity and Development Drive (ABCD). The ABCD, which supports our community through life-changing programs and ministries, is a way for us to put our faith into action. Every gift opens the door to a better tomorrow, a better life, and a more hopeful future.
Hope has a name: Jesus. To put our faith in Jesus means we must put it into action through charity. Our archdiocesan programs and ministries effect change, share the love of Christ, and bring hope to people in need. In the words of Pope Benedict, "A world without God is a world without hope. A world without God is a world without a future." Please join me in answering His call by making a gift of hope today through the ABCD. Individually, we can change our own life, but together, we can change the world. United, let us be One in Faith, One in Hope and One in Charity.
Life is God's gift to us, and what we do with it is our gift to God. Thank you and God bless you!
With gratitude and hope,
Most Reverend Thomas G. Wenski
Archbishop of Miami